Enterprise Mobility Services for your Business
If you want to have the best possible IT solutions in place for your business, you must consider & implement enterprise mobility services at once. Doing this will ensure that you have better control over your IT components, wherever you & your employees are.
Mobility services – Peace of mind for your business
Mobile technologies are the new information delivery system for smartphones and tablets. These are today's business tools for communications and information exchange. From field representatives and business travelers to multiple office locations, the information you need can be accessed anytime, anywhere. Yet, with more mobile devices in the workplace, it is critical to have appropriate support and security in place to mitigate risk at your company while accessing sensitive information. Our Mobility Services ensure you reap the benefits of increased productivity and improved cost control. Mobile devices should support your business, not jeopardize it. Our Mobility Services include Mobile Use Policy, Mobile Device Management, Mobile Application Management and BYOD.
Protecting your interests – Mobile device policy
At TeamLogic IT Plano, we believe it all starts with a solid, realistic policy. All businesses must protect their corporate assets, including sensitive data maintained within the corporate network whether accessed through a desktop or mobile devices, on-site or remotely. While we do not define a policy for our clients, we identify typical policy options and areas for consideration – then we install and maintain the technology that enables policy enforcement.
Protecting your interests – Setup, support, maintenance
Comprehensive Mobile Device Management allows for rapid onboarding of users and devices and ensures complete control and security. Services are focused on managing, monitoring and securing mobile devices through a simplified approach for facilitating easy administration. Device locking, remote wipe, password enforcement and other features and settings are all designed to provide you with a high level of productivity and security. Mobile Application Management, including monitoring, pushing and blocking apps, helps enforce your app compliance policies.
Bring your own device (byod) – BYOD requires a mobile policy
Who owns the data on employee-owned mobile devices? Many companies allow employees to use their own mobile devices in the workplace since it eliminates an equipment expense. However, this decision makes it increasingly difficult for companies to enable mobile access to company data while ensuring IT compliance, security and administrative efficiency. You can have a BYOD policy that allows employees to use their mobile device of choice to their benefit and yours
Mobility services at TeamLogic IT Plano
TeamLogic IT prides itself in studying every possible way to ensure your company has complete peace of mind when it comes to IT issues.
Learn more about mobility services for your business by contacting us today.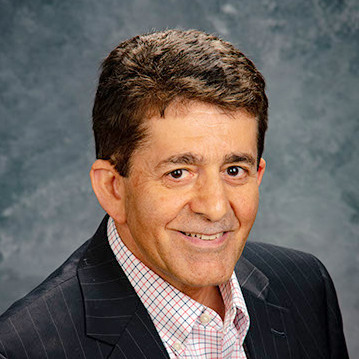 Mohammad (Mo) Nilforoushan is a trusted Technology Advisor in North Dallas who has completed his BSEE from Cleveland State University and a MS in Solid State Physics from Bowling Green State University. He has worked as a Product and Test Engineering Manager for 15 years with RCA/Harris, Dallas Semiconductor and Texas Instruments. He was also Director of Operations at Microtune Inc. between 2002 to 2015. Mo started his own company, "TeamLogicIT Plano" in 2015 with a mission to deliver excellent Managed IT Services in Dallas and Plano, TX with innovation and updated technology. The TeamLogicIT Plano team, which includes his wife Kathleen Stewart (marketing/sales) provides excellent IT Support, Computer Services, Cloud Computing, Backup, and Disaster Recovery, with second to none customer service. Call us at (469) 573-3743 or contact our email PlanoTX@TeamLogicIT.com.