Technology is impacting companies daily, so it is difficult to understand why the business world is becoming more and more reliant on Information Technology (IT) solutions. One of the most important investments that a business can make is in the safety, functionality, and effectiveness of their technology services. Your company needs to be prepared for the worst-case scenarios. If not, the impact on mission critical IT services from an outage of any kind may cause unforeseen damage to the company's operations and credibility.
WHAT ARE MANAGED IT SERVICES?
Managed Services refer to businesses that delegate their IT operations to a third-party service provider, more commonly known as a Managed Services Provider. During their inception, the services offered by these providers were break-fix services. The idea behind these services was that when there was an issue like a server down or with a firewall setup or something else broke, a service provider would be called and attempt to fix it. The computer consultant would perform on demand services and bill the customer only for the work done.
Businesses followed a reactive approach rather than a proactive approach in handling their internal IT operations. As a result, things would repeatedly break down and companies suffered immensely from loss of productivity, revenue and downtime to repair or replace technology. Eventually, break-fix services evolved into Managed Services.
WHAT IS THE BEST APPROACH FOR MANAGED IT SERVICES?
A Managed Service Provider that understands the mechanics of business and technology is critical. One that can assess your company's existing systems, troubleshoot issues, and anticipate future needs to position your business for success. A comprehensive approach to Managed IT Services like TeamLogicIT Plano must focus on delivering the highest levels of availability and security by being proactive, preventative, and responsive.
A Proactive IT means creating or controlling a situation by causing something to happen rather than waiting for things to unfold before responding. Being proactive means to strategically evaluate and tactically plan. It means to provide the flexibility and scalability required to meet market demands.
A Preventative IT is stopping or hindering something bad from happening. This is accomplished through monitoring remotely, anticipating problems before they occur, and preventing disruptions to your business operations. It is a 24/7 remote IT monitoring system that detects and resolves problems, installs updates and deploys onsite technician support.
A Responsive IT is reacting quickly and positively. It is communicating and responding clearly and directly. It is paying attention and caring about the customer's business and staying on top of it. It is a local team with high quality expertise in diverse technologies, that is here to serve your company's current and future needs by working with an IT Help Desk and Network Operations Center 24/7 365 days a year.
WHAT SERVICES ARE PROVIDED UNDER MANAGED IT?
Not a day goes by without technology impacting your business. Managed IT services can help your company run better by utilizing technology to the fullest, ultimately giving your business a competitive edge. Managed IT support services may include the following:
Network Operations Center – Remote monitoring
WHAT ARE THE BENEFITS OF MANAGED IT SERVICES?
Regardless of whether you operate a small or large business, a Managed IT Service offers several benefits. For each of the following benefits, it is important to think about the potential impact on both your employees' daily work and the company's bottom line.
Productivity – For businesses, productivity growth is important because providing more goods and services to consumers translates into higher profits. As business owners look to technology solutions to improve productivity and enhance the way they do business, when technology fails, there is a problem. By having Managed Services, there will be less time dealing with IT concerns on a day-to-day operational basis such as improperly maintained equipment, which in turn, will keep your business competitive, ahead of the curve, and highly productive.
Cost Effective – We all know the famous saying 'time is money', but what does it really mean? Well, if your employees focus on tasks and complete the work they were hired to perform in good time, this means they have more time to spend on other tasks. This increases output and therefore saves you money.
The resources needed to manage an IT service within a company can be immense. The demand for tech-savvy staff members will become overwhelming to handle. This is one of the top reasons why companies select Managed IT Services because it reduces the costs by not having to hire permanent computer or network consultants and allows the staff to concentrate on their own areas of expertise.
Managed IT Services are overall much cheaper than break-fix services. Failing networks, hacking attempts, or lacking backup and recovery are critical and expensive losses. It is often too late to fix the problems after they happen. It is simpler and easier to pay monthly fees of Managed Services to prevent costly problems and keep your systems updated.
Additionally, you can accurately budget for IT related expenses instead of wondering how much money your technology will cost you at the end of the month. With Managed IT service, your business will be paying the same amount regardless of how much support you need each month. Managed Services don't make extra money from a company's technology failures. They only make a profit if the technology works. This is a win-win situation for both the business and the Managed Service Provider.
Peace of mind – Maintaining networks, updating software, checking for viruses can be time consuming and an unwelcome task. Emergencies, outages, and disasters will happen. A business needs to be prepared for the worst-case scenarios because the downtime could cause untold damage to credibility and operations. By using IT outsourcing with a company's systems, you can leave the experts to address any issues, knowing everything will be taken care of and giving the company peace of mind.
If you like to learn more about Managed IT Services or are interested in acquiring a Managed It Service provider in Dallas and Plano, you can get further assistance on our website TeamLogicIT Plano website or give us a call at (469) 573-3743..
FREQUENTLY ASKED QUESTIONS ABOUT MANAGED IT SERVICES
WHAT ARE FULLY MANAGED SERVICES?
The managed service provider assumes ongoing responsibility for monitoring, managing and/or problem resolution for selected IT systems and functions on your behalf. Service providers offer fully managed services that cover everything from alerts through problem resolution.
WHAT IS INCLUDED IN MANAGED IT SERVICES?
Beyond traditional application and infrastructure management, managed services may also include storage, desktop and communications, mobility, help desk, and technical support. In general, common managed services include the following applications.
WHAT IS THE DIFFERENCE BETWEEN PROFESSIONAL SERVICES AND MANAGED SERVICES?
The most significant difference between managed services and professional services is the time frame and scope of work. Managed services are on-going and typically work off of a contract. Professional services are project-based and usually address a specific problem or challenge.
WHAT IS THE DIFFERENCE BETWEEN MANAGED SERVICES AND OUTSOURCING?
With outsourcing, you pick specific services and ask an external company to help address specific business needs. Managed services, on the other hand, take a much more holistic approach to providing excellence in technology services.
WHAT IS CLOUD MANAGED SERVICES?
Managed cloud services refer to outsourcing daily IT management for cloud-based services and technical support to automate and enhance your business operations. Depending on your IT needs, cloud MSPs can also handle monitoring and reporting, performance testing, backup and recovery and more.
HOW DO YOU MANAGE MANAGED SERVICES?
1. Establish a standard ticket process. Standardization frequently plays an important role in service management.
2. Hold your service team accountable.
3. Use a "Customer Responded" metric.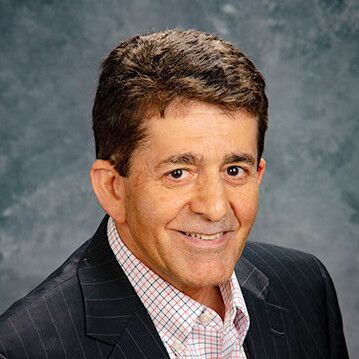 Mohammad (Mo) Nilforoushan is a trusted Technology Advisor in North Dallas who has completed his BSEE from Cleveland State University and a MS in Solid State Physics from Bowling Green State University. He has worked as a Product and Test Engineering Manager for 15 years with RCA/Harris, Dallas Semiconductor and Texas Instruments. He was also Director of Operations at Microtune Inc. between 2002 to 2015. Mo started his own company, "TeamLogicIT Plano" in 2015 with a mission to deliver excellent Managed IT Services in Dallas and Plano, TX with innovation and updated technology. The TeamLogicIT Plano team, which includes his wife Kathleen Stewart (marketing/sales) provides excellent IT Support, Computer Services, Cloud Computing, Backup, and Disaster Recovery, with second to none customer service. Call us at (469) 573-3743 or contact our email PlanoTX@TeamLogicIT.com.