Small businesses grow and flourish by spending time and money wisely – looking for cost-effective and efficient solutions to day-to-day challenges. One of those challenges is managing technology. For small businesses who want to minimize overheads, reduce hassle and ensure that they receive expert service, managed IT services are the way to go.
Managed IT involves outsourcing services to a specialized company with the expertise and experience to handle all technology related issues, from setting up email to data backup. Not only does this ensure superior IT service; it also enables businesses to maintain a controlled IT budget.
The following managed IT services are essential to running a small to medium business:
Network set up and support
A company's computer network provides the core structure for business to take place – affecting everything from email communication to storing and accessing information and data. So, it is important that it is set up and managed correctly.
Software installation and upgrades
Outdated software can affect productivity. Managed IT services should include seamless upgrades to ensure that programs and applications are up to date. This will reduce the hassle of employees needing to update manually.
Hardware and equipment performance
A business needs to maintain its computer equipment. Most small business owners don't have the know-how to handle this themselves. A specialist IT company can assess and maintain the performance of hardware and advise if it needs to be replaced or upgraded.
Helpdesk and troubleshooting
Whether emails are not sending or files are not saving to the server, there are times when small businesses encounter problems that they need urgent help with. Managed IT services that include a helpdesk to troubleshoot and solve issues quickly and painlessly, are essential.
Network security services
In this digital world in which we live, the threat of being hacked by malicious software is very real. The consequences of a computer network being hacked range from being annoying to seriously catastrophic. Network security is vital – and is best managed by an IT expert.
Many small businesses would struggle to recover from major data loss – be it the result of being attacked by malware, a natural disaster such as lightning damage to equipment, or human error. In addition to data backup, disaster recovery is an essential service that all small businesses need. Business continuity planning should include a strategy for regular backups, both local and remote, and a game plan to restore a company's productivity as quickly as possible.
TeamLogic IT offer a variety of essential managed IT services. For further information on how our expertise and experience can benefit your Plano, TX, business, contact us today.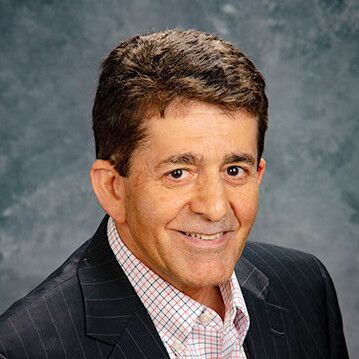 Mohammad (Mo) Nilforoushan is a trusted Technology Advisor in North Dallas who has completed his BSEE from Cleveland State University and a MS in Solid State Physics from Bowling Green State University. He has worked as a Product and Test Engineering Manager for 15 years with RCA/Harris, Dallas Semiconductor and Texas Instruments. He was also Director of Operations at Microtune Inc. between 2002 to 2015. Mo started his own company, "TeamLogicIT Plano" in 2015 with a mission to deliver excellent Managed IT Services in Dallas and Plano, TX with innovation and updated technology. The TeamLogicIT Plano team, which includes his wife Kathleen Stewart (marketing/sales) provides excellent IT Support, Computer Services, Cloud Computing, Backup, and Disaster Recovery, with second to none customer service. Call us at (469) 573-3743 or contact our email PlanoTX@TeamLogicIT.com.