Supplemental IT support – Filling in holes We take a very serious approach to managed IT services at our IT consultant company, making your life easier and less problematic. Our managed IT services will ensure all your needs are met:
Proactive IT – Strategic evaluation and tactical planning provide flexibility and scalability required to meet market demands and business initiatives
Preventive IT – Remote monitoring identifies many potential problems before they disrupt your operations
Responsive IT – A local team of highly-skilled technicians responds remotely and to onsite requests working with our Help Desk and Network Operations Centre (NOC)
What we offer at TeamLogic IT Services
We offer a wide variety of services which includes email setup, computer services and help desk support services.
Apart from that, at TeamLogic IT Plano, we leverage technology to your advantage. We're your ear to the ground and your muscle in the trenches — assessing equipment performance, troubleshooting issues, managing software upgrades and installations, leveraging trends and much more to help you get the most from your technology investment.
A holistic IT protection solution
Whatever the challenge, you can move forward with confidence knowing that TeamLogic IT provides you with 360 degrees of proactive, preventative and responsive Managed IT Services. Every business depends on technology. That's why you want a trusted technology advisor.
How we work at TeamLogic IT Services
Managed IT functions much like your own business – success depends on a structured framework. There is no single silver bullet that warns off intruders, banishes trouble or protects your data. That's why TeamLogic IT provides a comprehensive approach to Managed IT Services that focuses on delivering the highest levels of availability and security anytime, anywhere – from end-user devices such as laptops, desktops, and smartphones to servers, virtualization, cloud computing and IT optimization. We cover your entire network both on-site and off-premise, delivering Managed IT Services at every level.
Strategic guidance – Knowledge when and where you need it and the confidence to move forward
We provide your business with unmatched IT service – the technological expertise and resources that support available, highly secure and flexible IT systems. Your TeamLogic IT partner is knowledgeable in business as well as technology, providing you with a balanced perspective regarding IT decisions as well as computer support for business needs. We provide real world solutions that fit your unique business needs.
Tap our project experts in a consultative capacity when you need an IT solution to achieve your short- and long-term business objectives. We'll map out a plan that advances your initiatives with minimal disruption to your daily operations.
Expert technicians – The right people in the right place at the right time
With TeamLogic IT Plano your technology is managed by a team of highly-skilled technicians with in-depth experience to serve your business' needs. Our teams are well versed in diverse technologies. They stay on the forefront of technology trends to provide you with strategic and timely insights. Expect approachable, friendly service with IT challenges and solutions presented in a simple and pragmatic way. Technology continues to evolve and advance; So do our TeamLogic IT technicians, all of whom can serve your current and future IT needs, through both remote and local onsite service.
Network operation Center (NOC) – Safeguarding your business IT
The TeamLogic IT Network Operations Center proactively monitors and manages your systems to support high availability. Our 24/7 remote monitoring detects, troubleshoots and resolves problems to help keep your business infrastructure healthy. The latest software updates are seamlessly installed to best achieve optimal IT performance. In the event that you have a situation that requires on-site assistance, TeamLogic IT deploys technicians to your location to swiftly and efficiently address the problem.
Full-service help desk – Peace-of-mind is a matter of course and around-the-clock help
When you need technical support, it's there with TeamLogic IT's capable and experienced IT advisors. You'll speak and bridging gaps
Even with a dedicated IT staff or department, sometimes you don't have enough support. Managing the day-to-day IT operations of a business of any size can challenge your staff and current skill set despite your IT team's best efforts. TeamLogic IT Plano provides the supplemental IT support you need to get the job done. We can: open doors to emerging technologies, expand internal expertise, and fill gaps in staffing with outsourced technical support. We are your go-to tech team that helps your IT department be more successful.
Outsourced IT support services – Delegate to those who know
One big step for your IT, one giant leap for your business. Outsourcing your IT to an IT business consultant provides you with access to greater expertise without the management and human resource issues associated with new hires. Pragmatic and cost-effective, outsourcing with TeamLogic IT optimizes your system's performance so your business does not suffer from lack of IT manpower, skill sets or experience, all while providing the flexibility to scale as your business demands. TeamLogic IT can host and manage your IT infrastructure or components of it, whether PC or Mac. You decide based on your needs and/or comfort level. Here are some of the services you might consider outsourcing to TeamLogic IT Plano:
Maintenance
Onsite and remote support
Server and workstation back-up
Patch management, assuring software is current and secure including updates, new releases, and maintenance
Computer desktops, server and network maintenance, repair and replacement
Security
Our IT consultants help with configuring and managing firewalls
Networking monitoring
Updating virus, spyware, and malware definitions
Emergency services
TeamLogic IT Plano Services – for all your IT needs
If your business is ready to advance to the next level, take a step in the right direction – outsource your technology management with TeamLogic IT.
For more information about our computer repairing service, do not hesitate to give us a call.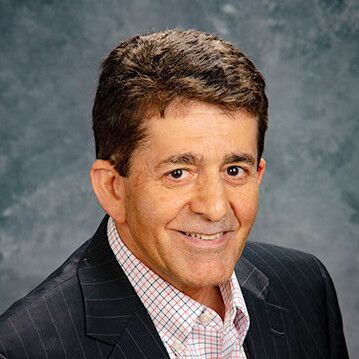 Mohammad (Mo) Nilforoushan is a trusted Technology Advisor in North Dallas who has completed his BSEE from Cleveland State University and a MS in Solid State Physics from Bowling Green State University. He has worked as a Product and Test Engineering Manager for 15 years with RCA/Harris, Dallas Semiconductor and Texas Instruments. He was also Director of Operations at Microtune Inc. between 2002 to 2015. Mo started his own company, "TeamLogicIT Plano" in 2015 with a mission to deliver excellent Managed IT Services in Dallas and Plano, TX with innovation and updated technology. The TeamLogicIT Plano team, which includes his wife Kathleen Stewart (marketing/sales) provides excellent IT Support, Computer Services, Cloud Computing, Backup, and Disaster Recovery, with second to none customer service. Call us at (469) 573-3743 or contact our email PlanoTX@TeamLogicIT.com.