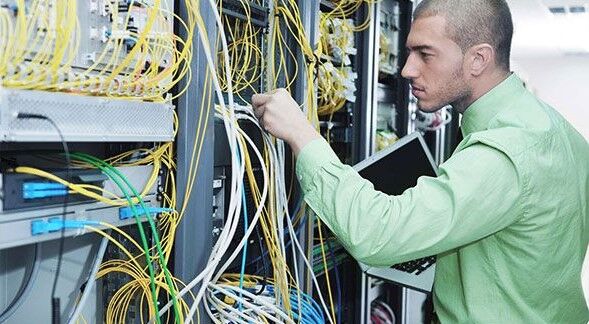 For something we rely on every day, not much thought is given to network cabling. Virtually, any modern space whether it is offices, apartment complexes, hotels, data centers, multi-use buildings, and even homes and residential construction have them behind walls.
Cabling systems assist a building's phone lines and telecommunications. They pass on data across computer systems. They connect individual rooms and offices to fiber optic networks. They make audiovisual communication feasible. Structured cabling is so key to seamless communication and networking, that it has been called the backbone of your company's communications network.
WHAT IS A NETWORK CABLING SYSTEM?
Network cables are used to connect and transfer data and information between computers, routers, switches and storage area networks. These cables are essentially the carrier or media through which data flows.
WHY IS NETWORK CABLING IMPORTANT?
Accurately designed cabling technology solutions will ensure that it works to the optimal level. The fundamental reason that network cabling is important is because it is the infrastructure of your business. As a data transmission system, structured cabling supports data, multiple voices, video, and various management systems such as security access and energy system. Network cabling services are provided by IT support companies and their professionals.
WHAT IS THE BEST WAY TO CHOOSE CABLING CATEGORIES?
There are several categories of ethernet cabling that network consultants can assist your business with. As a rule, the higher the category number, the better the speed. The categories presently go up to 6a, with Categories 6 and 6a being far superior to 5e. Although employed sporadically, 5e is still used to bridge short gaps where it wouldn't markedly compromise speed. Lower category cabling may be used if there are budget limitations within your company. It also may be employed if data transfer requirements are somewhat low, and therefore would not be harmful by going with the cheaper option.
WHAT ARE THE BENEFITS OF NETWORK CABLING?
Structured cabling by Managed IT provides much needed benefits to businesses and data centers as shown below.
Reliability: With structured cabling, network infrastructure will not become outdated and will support all emerging applications as a business grows. As structured cabling systems come with very high bandwidth, it can support any future applications that may be introduced to your business, e.g., video conferencing or multimedia, without interruption of the current system.
Flexibility: A structured cabling system provides an enhanced level of flexibility, helping to improve performance and drive business growth. This is because it can quickly and easily accommodate moves, adds and changes. The flexibility also makes the system easy to take apart and move to a new office location.
Scalability: If a business is ready to add new machines or technology services to their present IT environment, there won't be that much of a concern as structured cabling systems bundle the wires neatly so it is easy to manage and seldom an issue. Additionally, if your company grows and wants to purchase new computers or add VoIP services, it can be accomplished without interrupting daily operations.
Simplicity: There is a high grade of simplicity and directness that comes with an ordered cabling system. In a typical office environment, several different devices and IT equipment are being utilized simultaneously, so operating everything off one single system eradicates the complication of having multiple wiring infrastructures in place. This means far less time and money lost in the long-run.
The Internet of Things (IoT): IoT devices are increasing and becoming common in the workplace. IoT devices generate real-time data that managed services can then analyze and use to create desired business outcomes. Rather than linking as many devices as possible, it will require companies to reexamine how to draft, monetize and secure their connected systems.
IoT and its extensive amounts of streaming data require the development of cloud computing architectures to provide concurrent analytics at the edge of the network or on devices themselves. Furthermore, structured cabling may be mixed with IoT to attain benefits as cybersecurity, automation of central business functions, and energy management.
Network Downtime Reduced: Connectivity issues often occur if there are draggle-tailed cabling systems. One is likely to spend exorbitant time trying to identify a cable that has caused a problem when using multiple wiring infrastructure. This in turn can reduce productivity as workers will have to wait until network troubleshooting is complete. However, with structured cabling with an IT company in Plano, TX, these connectivity problems are solved very quickly, thereby reducing downtime and not hurting business revenue.
Cost effective: A professionally-crafted cabling system is essential to the success of your company's IT solutions environment. The scalable and highly flexible network will provide a continuous flow of information and will be able to cope with the high demands placed on it. This is an investment that will more than pay itself back over time. Because of the quintessential design of the structured network cabling system, there is less involvement with maintenance and replacement. Thus, your business will save money on wiring and cabling in the future.
TeamLogicIT Plano advises businesses on network cabling decisions regarding methodology and design as well as carriers to ensure proper installation whether the company is expanding, relocating, or is ready for a cabling upgrade. Give us a call to talk with an IT consultant in Plano about cabling at (469) 573-3743 or reach out to teamlogicitplanotx.com for support and strategic guidance.
FREQUENTLY ASKED QUESTIONS ABOUT CABLING SERVICES
WHAT ARE THE DIFFERENT TYPES OF NETWORK CABLING?
Different types of network cables, such as coaxial cable, optical fiber cable, and twisted pair cables, are used depending on the network's physical layer, topology, and size. The devices can be separated by a few meters (e.g., via Ethernet) or nearly unlimited distances (e.g., via the interconnections of the Internet).
WHAT ARE THE 6 COMPONENTS OF STRUCTURED CABLING?
Structured cabling system consists of six important components. They are horizontal cabling, backbone cabling, work area, telecommunications closet, equipment room and entrance facility.
HOW DOES ONE KNOW WHAT TYPE OF NETWORK CABLE TO USE?
Your primary concern in determining the type of cabling to use is your network's current bandwidth requirements. This figure can vary greatly based on the size of the network (i.e., the number of workstations connected to the network).
WHICH CABLES ARE USED IN NETWORKING?
Different types of network cables, such as coaxial cable, optical fiber cable, and twisted pair cables, are used depending on the network's physical layer, topology, and size.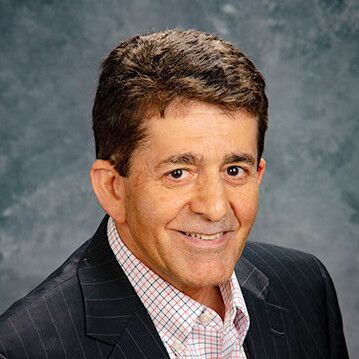 Mohammad (Mo) Nilforoushan is a trusted Technology Advisor in North Dallas who has completed his BSEE from Cleveland State University and a MS in Solid State Physics from Bowling Green State University. He has worked as a Product and Test Engineering Manager for 15 years with RCA/Harris, Dallas Semiconductor and Texas Instruments. He was also Director of Operations at Microtune Inc. between 2002 to 2015. Mo started his own company, "TeamLogicIT Plano" in 2015 with a mission to deliver excellent Managed IT Services in Dallas and Plano, TX with innovation and updated technology. The TeamLogicIT Plano team, which includes his wife Kathleen Stewart (marketing/sales) provides excellent IT Support, Computer Services, Cloud Computing, Backup, and Disaster Recovery, with second to none customer service. Call us at (469) 573-3743 or contact our email PlanoTX@TeamLogicIT.com.