Here are the top 10 benefits of using managed it services Dallas:
Only pay for what you use
Managed Services gives you greater ability to budget effectively because you are only paying for what you use.
Reduce skilled staff
IT and tech skills are in short supply across the globe. Not only are these candidates tough to find, but they're tough to keep. By outsourcing certain IT tasks, you can ensure that your core team focuses on specific functions and goals while an external resource handles the rest.
Make sure you're getting the right skills and resources
HR managers and external recruiters aren't always able to recruit for roles effectively. With technology and IT changing at a rapid pace, it's tough for them to know what skills, experience and qualifications are relevant for each task that is needed within your business. Hiring a reputable company ensures you've got the right people for the job.
Broader knowledge and experience
Internal IT teams often operate in silos. They aren't always familiar with the correct procedures when disaster strikes or when they enter unknown territories. An experienced Plano IT company will be able to meet your expectations and deliver as promised.
Kickstart and launch projects quicker
Any business owner or IT manager will know that new software deployments and other IT initiatives can take a lot of time. An outsourced service can either take on tasks themselves or take over the tasks that are holding you back. Focus on your business while they take care of the rest.
Implement new technology quicker
Reputable Plano IT companies often have years of experience. They know how to implement new technologies quicker and more cost-effectively.
Manage your risks better
When you hire a managed IT services provider in Dallas, you will be able to reduce your security and compliance related risks. These companies must stay updated on government legislation and changing technologies, which means it's one less risk that you have to handle yourself.
Play in the big league
With a managed IT services company, you can get access to the same tools, technology and IT resources that all your competitors are using.
Get niche skills
If you need mobile apps developed or cybersecurity experts, for example, an outsource service provider is an efficient way to get access to these niche skills for a specific period.
Around the clock availability
You can't always expect your in-house team to work after hours or on weekends. A managed IT services company can be available for you 24/7.
Our Dallas Managed IT Service Professionals at TeamLogic IT, Plano, help you evaluate, plan & implement strategic & state-of-the-art IT Solutions to stay ahead of your competition. Contact us for more information today.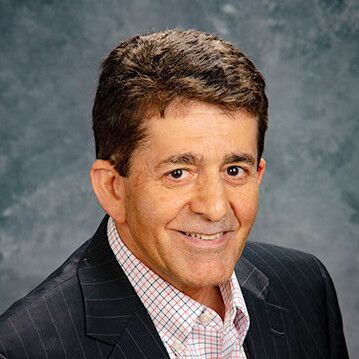 Mohammad (Mo) Nilforoushan is a trusted Technology Advisor in North Dallas who has completed his BSEE from Cleveland State University and a MS in Solid State Physics from Bowling Green State University. He has worked as a Product and Test Engineering Manager for 15 years with RCA/Harris, Dallas Semiconductor and Texas Instruments. He was also Director of Operations at Microtune Inc. between 2002 to 2015. Mo started his own company, "TeamLogicIT Plano" in 2015 with a mission to deliver excellent Managed IT Services in Dallas and Plano, TX with innovation and updated technology. The TeamLogicIT Plano team, which includes his wife Kathleen Stewart (marketing/sales) provides excellent IT Support, Computer Services, Cloud Computing, Backup, and Disaster Recovery, with second to none customer service. Call us at (469) 573-3743 or contact our email PlanoTX@TeamLogicIT.com.