What is Cloud Storage?
In recent years, cloud storage has risen to prominence as one of the most efficient methods of data storage. The main difference between cloud services and more conventional methods is that the data is remotely maintained, managed, and backed up. This means that end users can store their data remotely and access it through an online service. Not only does this allow businesses to access their files from any location, but it also removes the need to purchase hardware for data storage.
Because businesses can benefit from cloud services by virtue of cutting costs and adding convenience, it is apparent that companies create a cloud service plan to meet their data storage and backup requirements. The process of creating a cloud service plan not only helps determine whether or not cloud storage is right for your business but also helps make the transition as seamless as possible. TeamLogic IT Plano offers IT consulting services in Dallas and Plano to help your business adopt & implement the cloud service plan.
Benefits of Cloud Services
Should you choose to use cloud services for your business, you can leverage the advantages and be efficient in your day-to-day data operations. Notable advantages of cloud storage services over more traditional means of storage include:
Convenience– Because cloud services are always online, data can be accessed from any given location. This means that employees aren't limited by location, which increases productivity by virtue of being able to access needed documents or information whenever they need to. Additionally, many cloud services such as VMWare, OneNeck, or Amazon allow users to easily move files between their local storage and the cloud.
Costs– Traditional data storage can be very expensive, factoring in both the cost of equipment and the time it takes to back up the data. In contrast, by using a cloud data backup, the cost is marginalized to a static monthly fee. Additionally, the process of backing up data is much more efficient; being able to access your account from any location also allows you to back it up from any location.
Security– Network security is a high priority for businesses, as a single breach or phishing attempt can be devastating. Cloud storage can help to mitigate this risk substantially. Data is encrypted not only during data transfer but at all other times as well, which stops unauthorized users from gaining access to private files.
Collaboration– Group projects can be prohibitively cumbersome when using regular data services; a lot of time is wasted simply on transferring the files and keeping their content consistent with one another. Cloud services allow multiple people to work on the same document, eliminating the need for busy work. Because the changes are documented, everyone will always be updating the latest version at all times. It also makes sharing these files much more convenient as well.
No Server Maintenance– By using cloud storage, the need to hire IT staff or consultants for maintaining servers is minimized, unless you need to update the configuration or setup. Private servers are costly to run & to maintain, being prohibitively expensive for small businesses. Because servers for cloud storage are maintained by a third party, your company can reap the benefits without having to do the busywork, & at a reasonable cost.
If you would like to learn more about cloud services or would like to start developing a cloud services plan, you can get further assistance on the Cloud Services page on the TeamLogicIT Plano website or by contacting us.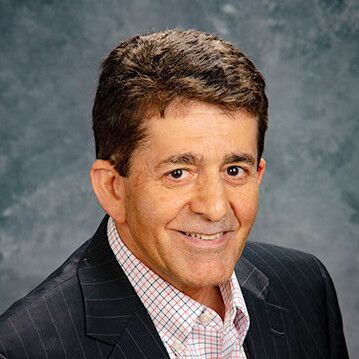 Mohammad (Mo) Nilforoushan is a trusted Technology Advisor in North Dallas who has completed his BSEE from Cleveland State University and a MS in Solid State Physics from Bowling Green State University. He has worked as a Product and Test Engineering Manager for 15 years with RCA/Harris, Dallas Semiconductor and Texas Instruments. He was also Director of Operations at Microtune Inc. between 2002 to 2015. Mo started his own company, "TeamLogicIT Plano" in 2015 with a mission to deliver excellent Managed IT Services in Dallas and Plano, TX with innovation and updated technology. The TeamLogicIT Plano team, which includes his wife Kathleen Stewart (marketing/sales) provides excellent IT Support, Computer Services, Cloud Computing, Backup, and Disaster Recovery, with second to none customer service. Call us at (469) 573-3743 or contact our email PlanoTX@TeamLogicIT.com.