Managed IT Support Services Plano, McKinney, Richardson and surrounding areas
Businesses need to have a predominant part of their data online to stay competitive in the global marketplace. Through the use of networks, this data can be easily managed and accessed at a moment's notice. However, as easy and uncomplicated as this is, it comes with risks such as viruses, hackers, and network failures. If a company wants to be successful it must be prepared to deal with these issues.
That's where network security comes into play.  One of the biggest roadblocks towards ensuring that your network is functional is knowing what you need to do. Easy technology solutions would be to hire network consultants to explain what the issues are with your network and what you can do to fix it.  While larger corporations tend to have their own IT consulting staff, small businesses looking into network security can greatly benefit from Managed IT services and take these simple steps to ensure that their networks are secure:
Backup and recovery plan – Whether it be cybersecurity attacks or mass file deletion, a best business practice would be for data to be stored in a remote location so that the backup isn't in danger of the same threat that the original data is facing. The function of a disaster recovery plan is to ensure that whatever happens, a businesses' key data can be recovered and mission-critical applications will be brought back online in the shortest possible time.
Firewall setup – A firewall is a security device (computer hardware or software) that can help protect a business network by filtering traffic and blocking outsiders from gaining unauthorized access to the private data on your computer.
Update antivirus software – As with a firewall setup, it pays to invest in licensed antivirus software. However, installing the software is only half the battle. New viruses and threats are constantly being discovered and it's important to keep your software up-to-date so that it's capable of dealing with new threats.
Keep your network up-to-date – Checking for firmware or software updates, configuration settings, and other features or tools that you aren't using is a good method of ensuring that your network itself doesn't have any issues that need to be addressed.  You may need to seek advice from network services of an IT company.
Change passwords every 90 days – Use complex passwords that are not easy to guess.  A good rule of thumb is to include upper- and lower-case letters, numbers, and additional characters.  By doing this, it's harder for hackers to get into a system through conventional means.
Have secure remote access mechanisms – Remote access is both a blessing and a curse.  While it is a necessity to ensure maximum productivity, it is also a huge gaping hole in terms of network security.  This issue can be mitigated through a VPN setup (virtual private network), a remote login with remote workforce support or a cloud services network.
When was the last time your business had a network assessment? If it has been over 24 months, we at TeamLogicIT Plano, encourage you to consider it. Go to our webpage teamlogicitplanotx.com or give us a call at (469) 573.3743,we want to ensure your business is positioned for optimal performance.
FREQUENTLY ASKED QUESTIONS ABOUT NETWORK SECURITY
WHAT ARE THE 3 MAIN PRINCIPLES OF NETWORK SECURITY?
There are 3 main principles to network security which consist of confidentiality, integrity, and availability.
WHAT ARE THE FIVE TYPES OF SECURITY FOR ORGANIZATIONAL SAFETY?
The five types of cyber security for organizational safety are critical infrastructure cybersecurity, network security, cloud security, Internet of Things security, and application security.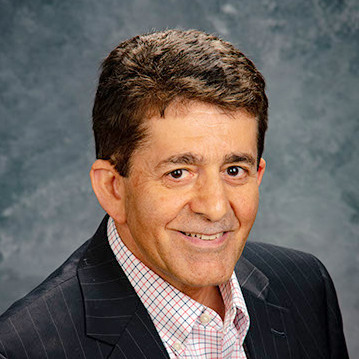 Mohammad (Mo) Nilforoushan is a trusted Technology Advisor in North Dallas who has completed his BSEE from Cleveland State University and a MS in Solid State Physics from Bowling Green State University. He has worked as a Product and Test Engineering Manager for 15 years with RCA/Harris, Dallas Semiconductor and Texas Instruments. He was also Director of Operations at Microtune Inc. between 2002 to 2015. Mo started his own company, "TeamLogicIT Plano" in 2015 with a mission to deliver excellent Managed IT Services in Dallas and Plano, TX with innovation and updated technology. The TeamLogicIT Plano team, which includes his wife Kathleen Stewart (marketing/sales) provides excellent IT Support, Computer Services, Cloud Computing, Backup, and Disaster Recovery, with second to none customer service. Call us at (469) 573-3743 or contact our email PlanoTX@TeamLogicIT.com.